Oeuvre Nationale de Secours Grande-Duchesse Charlotte
branding
motion design
photography
event video report
storytelling
video production
artistic performances
artistic direction
event techniques
stage design
scenography
sound design
3D renders
production
Philanthropy is an art of living
As a key actor in Luxembourg associations, the Œuvre Nationale de Secours Grande-Duchesse Charlotte (Grand-Duchess Charlotte Aid Organisation) has wished to reaffirm its commitments and to strengthen the link it has had with the public authorities and the citizens of Luxembourg for its 75th anniversary.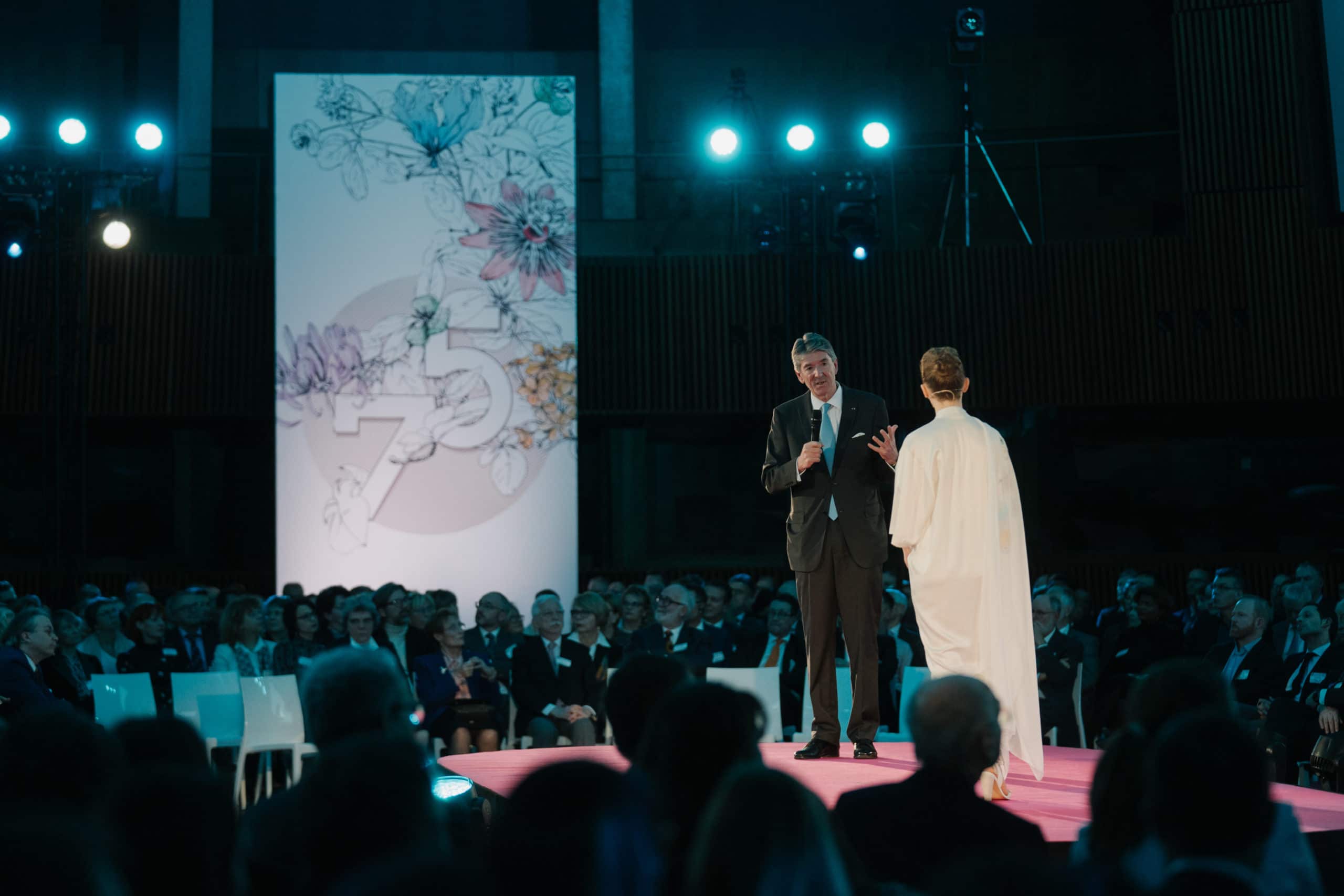 Nowadays, the Œuvre aims at helping the most needy, facilitating and coordinating citizen's commitment in favour of the Luxembourg public interest built on four central pillars: listening, identifying and realising the people's needs. It also encourages citizen action through calls for projects in various fields: social or environmental fields as well as culture, remembrance, sport and health.
In order to raise the awareness of citizens to this philanthropic commitment, the Œuvre has wished, for its 75thanniversary, to organise a ceremony explaining about its origin, its missions and its prospects. The purpose was also to thank the various people that have allowed it to exist, to affirm its position as a facilitator and coordinator of the associative and citizen commitment in Luxembourg and to value the historical links that it has been sharing with the civil society for decades.
We imagined a pluridisciplinary event, both special and recreational, reviving the great original values from its creation to the different fields that it is supporting nowadays.
The 700 guests including the Grand-Ducal heir couple, the Prime Minister, beneficiaries of the project, partners, Luxembourg political and diplomatic personalities, donors, cultural actors and members of the media discovered a plenary scenery made of a central oval podium as if to place both people and content at the very heart of the ceremony. On each side two panoramic screens were displaying a rich and varied content, especially imagined for the event with an opening film and motion designed videos.
As a genuine collaboration between several artists and associations that had been supported by the Œuvre, this multifaceted ceremony was presented by the actress and humourist Eugénie Anselin wearing Laurie Lamborelle, a young fashion designer who took her inspiration from the visual identity ''Œuvre 75 ans" created by Julie Conrad, a Luxembourg designer.
Within the foyer, the space was organised in order to promote the commitments of the project leaders present on twenty stands that were circular to perfectly echo the event visual identity.
Furthermore, so as to maintain consistency between the display and the actions led by the Œuvre and in order to minimise the carbon footprint, all the branding tools had been made from one single material to be recycled into publication folders at the end of the year.
The Œuvre Nationale de Secours Grande-Duchesse Charlotte is the materialisation of the powerful link that has been united Luxembourg, its history and its citizens. It is one of those organisations which nurture the national sentiment, commitment, unicity and solidarity.
Because a picture is worth a thousand words…