graphic design
branding
motion design
photo report
event video report
storytelling
experience live
artistic performances
artistic direction
scenography
stage design
sound design
3D renders
production
Reinventing the shopping centre
Inaugurating a shopping centre is a major challenge. The future customers commitment and their loyalty depend on the first contact they will experience. This is also a good way to gain publicity and communicate in order to make a lasting impression.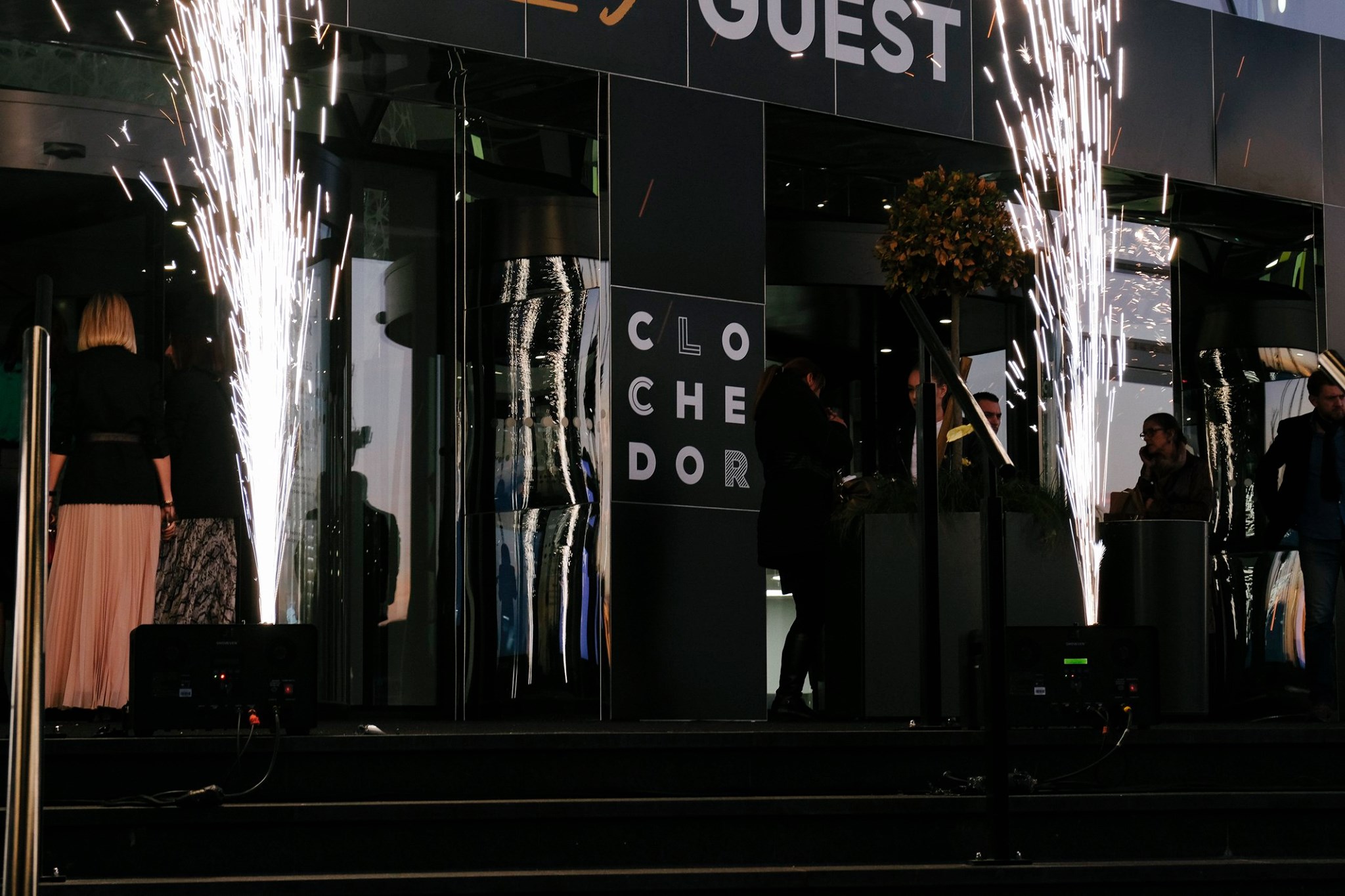 Keen to strongly assert its willingness to reinvent the shopping centres and turn them into places for living, sharing and exchanging deeply anchored in the local landscape, Ceetrus is a real estate developer managing more than 342 shopping malls.
With the opening of the new shopping centre of Cloche d'Or, Ceetrus aimed at creating the beating heart of this new city district by focusing on an airy, bright and attractive space with an innovative customer service, some 130 international retailers – including some unique in Luxemburg – and numerous bars and restaurants.
Ceetrus called on our expertise to imagine a unique premium experience and to create a long-lasting unforgettable universe for the launching of the shopping centre as a part of the local landscape.
This event was made to embody a new vision of a shopping centre, more focused on human values and convenience and responsive to the actual expectations and requirements of the new consumption trends. We had both to feel and make feel on the first try.
In order to make the premium service offerings by Cloche d'Or noticeable, 15 greeters wearing the traditional red bell-boy uniform embodied the concept "Be my Guest" designed for the occasion and welcomed some 2,500 guests including partners, political decision-makers, thought leaders, store operators, future customers and the press in an amazing shopping experience.
Within the arcades, different animations were carefully displayed to create meeting points. Branding tools gravitated around the physical materialisation of a square which grew larger and larger until to become a 5-face LED cube, resembling Cloche d'Or geometrical logo and graphic identity.
With a modern pattern of white and gold, perfectly suiting the logical constraints of the place, the appearance of the cube created a "Wow" effect: on its faces an interactive design content was projected in perfect synchronisation with a choreography imagined for the occasion. At last, the greeters, as a symbol of Cloche d'Or values of sharing and serving, got on stage under a shower of confetti.
The purpose was to draw attention to the ability of Cloche d'Or to fit into the dynamics of the new district by taking into account its spaces, its services and by fostering positive word-of-mouth communication or social media content from the guests themselves.
Because a picture is worth a thousand words…